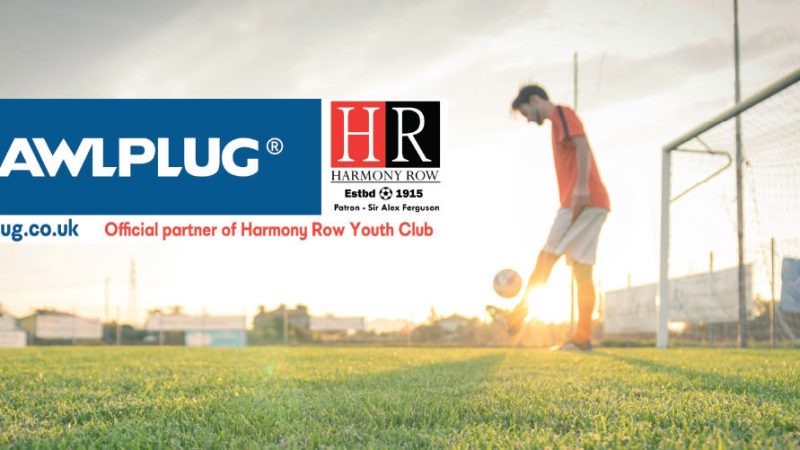 We consider ourselves privileged to be among the sponsors of a football club with more than 100 years of history, so devoted to our local community, proudly admits Madeline Smillie, General Manager at Rawlplug Ltd, commenting on our sponsorship for Harmony Row Youth Club.
It turns out that being more than 100 years old is a quality which may bring together representatives of even the most distant fields! Our British company, Rawlplug Ltd, has signed a 2-year sponsoring contract with the Harmony Row football club which enjoys a long and impressive heritage.
Rawlplug is going to be an exclusive sponsor of the jersey for the youngest players at Harmony Row Youth Club. The club members are happy about the prospects of cooperation with Rawlplug, and are waiting to welcome our representatives at Sir Alex Ferguson Park where the club plays their home games.
You can find more information about the club itself as well as about the cooperation with Rawlplug in the sponsors section of their website at: www.HarmonyRow.club/sponsors
We are keeping our fingers crossed for all the players, regardless of the age category they Represent!