The 100 lucky winners of our monthly prize draw have been picked!  This competition ended 31/12/2019. Thank you to those who entered!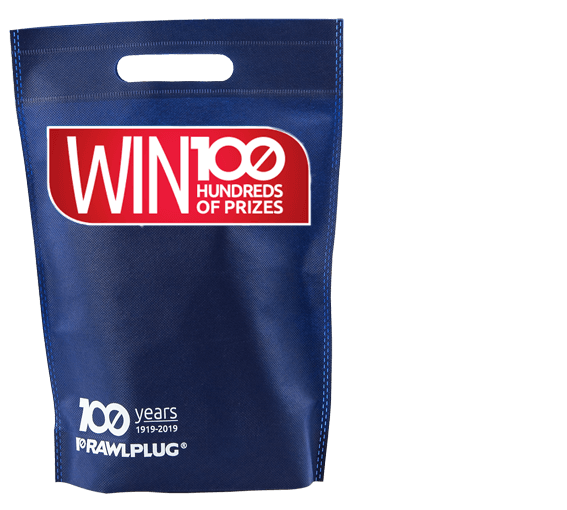 To celebrate the 100 year anniversary of Rawlplug, we gave 100 lucky people Rawlplug prizes!
Do not worry if you did not get the chance to enter, follow us on social media to keep up to date with any future competitions and events. Thanks again to all those who were lucky enough to receive exclusive Rawlplug 100 year Prizes.
"For 100 years, Rawlplug has been an expert in fixing solutions, fasteners and tools available all over the world.
For 100 years, we have moulded technological development, shaped quality standards and set trends followed by the entire sector. And although much has changed since 1919 in the construction industry, evolutionary innovation has invariably been the foundation of our growth.
It has been evolutionary in a way which ensures technological progress and improves reliability, which has made Rawlplug a genuine expert of this day and age."
Acquista i nostri prodotti nella tua zona
Ottieni i prodotti Rawlplug dai nostri punti vendita distributori. Scegli la località più adatta a te.
controlla tutte le posizioni